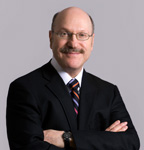 Norman Rosenthal, MD
Summary:
In the 1980s, Norman Rosenthal, MD, NIH researcher and clinical professor of psychiatry at Georgetown University Medical School, helped millions with his discovery of SAD, Seasonal Affective Disorder, and the light therapy to treat it. Decades later, his book, Transcendence, presented an equally amazing discovery—that the deep inner experience of pure consciousness during Transcendental Meditation could effectively treat and heal even the most serious cases of PTSD.
Strategy:
DDC launched a national media tour for Dr. Rosenthal in Washington, DC, New York City and Los Angeles—coordinating social and traditional media as well as guerilla marketing and special events through The David Lynch Foundation to stimulate book sales with the goal of landing Transcendence on the New York Times' bestseller list.
Results:
We placed multiple Opinion pieces by Dr. Rosenthal on FoxNews.com, articles on CNN.com, in the Washington Post, Military Medicine, an OpEd in The Wall Street Journal, as well as broadcast interviews on Fox News Channel, and local news programs in NY, DC and LA.
Orchestrating a national campaign for purchasing books during the critical pre-order period online and at chains and independent stores nationwide, we grabbed the attention of editorial at The Times. Within a few weeks, Transcendence made it onto the coveted NYT bestseller list, providing leverage for ongoing high volume sales that led to the reissue of the book in paperback in 2012.